Atari Team Up With Internet Explorer to Get in on The Browser Game Love In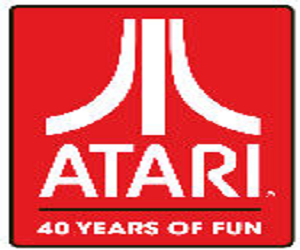 Some much loved classics from Atari's back catalogue have just landed in a browser near you, thanks to the magic of HTML 5.
The evolution of the browser based game continues at pace, with Flash content being increasingly left in the cold in favour of other content delivery methods such as HTML5 and live content streaming. Atari, a publisher with more titles under its belt than a swollen Blockbuster store, wants to be part of the browser party, and as such, has just launched the Atari Arcade.
The Atari Arcade will offer classic games like Asteroids, Pong, Lunar Lander, Missile Command, Centipede, and others, which have been developed with new graphics and gameplay features, and like the real arcades that came in years gone by, players can go up against one another thanks to live scoreboards.
"Atari and Microsoft have had a long and successful history on Xbox LIVE and in the digital space," said Jim Wilson, CEO of Atari. "The reimagined Atari Arcade expands this partnership in a new direction, in keeping with our current digital strategy, making it easier than ever for gamers around the world to access our renowned franchises, through the power and flexibility of an HTML5 based platform."
"We were excited to work with a gaming legend, Atari, to bring their classic arcade games to life on the web with Internet Explorer," adds Ryan Gavin, general manager, Internet Explorer. "Atari Arcade demonstrates what's possible when you couple HTML5 along with a fast and fluid browser that is perfect for touch, which is precisely what you get with Internet Explorer 10. Now together with Internet Explorer and HTML5, we get to see some of our favorite games jump into the next generation of gaming on the web – which is pretty fantastic."
Why not head over to the new arcade and have a play yourself? When you're done, let us know what you think in the comments section, below.