New Behind-the-Scenes Video for Guardians of Middle-Earth Released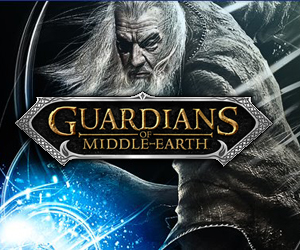 Warner Bros. Interactive Entertainment and development studio Monolith Productions have released a new behind the scenes video for their upcoming MOBA game Guardians of Middle-Earth: "Seeing is believing".
The new video features a group of hardcore MOBA (multiplayer online battle arena) players, visiting the studio at Monolith in order to give some feedback and help in the development and shaping of the title.
The title supports up to ten players, splits into teams, who can control some of the most famous heroes and villains from the Lord of the Rings series. This is one of the first MOBA titles that is really optimised for console gaming, and it intends to stand out from the rest of the market by offering a more cinematic and dramatic experience than the desktop-style games.
Watch the new video below:
Guardians of Middle-Earth will be released on Xbox 360 and PlayStation 3 before the end of the year.