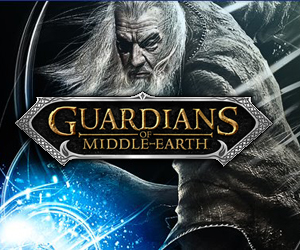 Another one of the 12 dwarves of Erebor became available today, famed father of Gimli, Gloin joins the cast of characters in Guardians of Middle Earth.
Gloin is available to Xbox players only at this point, with the stubby little fella' coming to PlayStation Network 'Soon', according to Warner Bros. Xbox players can play as Gloin right away if you've picked up a season pass, and if you have, you can look forward to two more playable characters in the coming months.
The news isn't all bad for PlayStation users though, as for a limited time PlayStation Plus members can download Guardians of Middle-earth for free between Feb. 4 through March 4, 2013.
Monolith Productions also released new character art, bio, ability details and a new video about playing as Glóin, whose abilities include using fire to attack enemies and stunning foes with a swift blow of his mighty axe. Check it out for yourselves, below.
Guardians of Middle Earth is available now on Xbox 360 via Xbox LIVE Arcade, and PlayStation 3 via the PlayStation Network