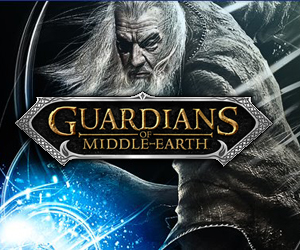 The Lord of the Rings MOBA title welcomes a new name.
The youngest dwarf in Thorin Oakenshield's company to Lonely Mountain – otherwise known as Kili – is coming to Guardians of Middle-Earth, via DLC.
The newest playable character Kili, is especially effective with bow & arrow and with his brother Fili, can be used to scout an area ahead because of his long-range combat abilities.
You can check out the trailer below to see what Kili can bring to the party in Guardians of Middle-Earth on Xbox 360 and PlayStation 3.
Guardians of Middle-Earth is available now for Xbox 360 and PlayStation 3