Godcast Extra: The Story Mechanic with Edmund McMillen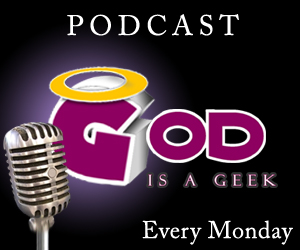 Continuing to bring you a Monday morning podcast whilst we're gearing up for Season 5, Mark Bridle chatted to Edmund McMillen recently, so we've got the full interview for you to hear.
The interview formed the basis of Mark's third entry into his fortnightly "The Story Mechanic" column, where he talks about story telling and narrative in video games; a subject we all should care about.
So sit back for the best part of an hour and enjoy some casual chit-chat between Mark and Edmund.
Subscribe to the GodisaGeek podcast via iTunes or Feedburner, or download the MP3 file (right click, then save). You can also listen to our show on Stitcher, right here. Don't forget to rate us in iTunes and click those thumbs up buttons people!
Season 5 of The Godcast is coming soon, but don't miss next week's Godcast Extra, as Mark Bridle chats to Edmund McMillen for nearly an hour about storytelling and narrative as part of his fortnightly column, The Story Mechanic.