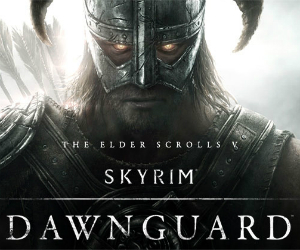 I think it's fair to that say Bethesda surprised everyone yesterday with the sudden release of the Dawnguard, the much anticipated expansion to The Elder Scrolls V: Skyrim.
Dawnguard launched on Xbox 360 just over a month ago for 1600MS, with no hints from Bethesda about a release date for PC and PS3. Yesterday at Quakecon it was announced that Dawnguard would become available via Steam immediately, and a PS3 version would be released once Bethesda were happy with the performance quality of that version, which has been causing some trouble internally.
You can hear our very own Joe Bognar's thoughts on Dawnguard in episode 27 of the GodCast. If you're yet to jump on the Skyrim bandwagon, now would be the perfect time – Skyrim is on sale at 50% off for £17.49.