Sniper Elite V2 Getting Multiplayer Modes Later in the Year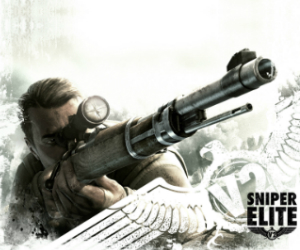 When Sniper Elite V2 was released earlier in the year, one of the things that was missing from the title was a multiplayer mode. Playing through the game as a lone wolf is all well and good but when you're playing a game that puts a rifle in your hands you will, more often than not, expect to be able to shoot other people in some sort of deathmatch.
"Rebellion is very excited to release this multiplayer support for console" said Jason Kingsley, CEO of Rebellion: "We have always believed in supporting and building our games' communities as best we can. This is in part to say thank you to dedicated gamers for buying our games, and also to say keep an eye out for our next big Sniper Elite announcement!"
Ian Howe, president, 505 Games North America, commented that:
"There has been tremendous support for Sniper Elite V2 since we first announced our relationship with Rebellion and it's really exciting to see that carry on through to release and beyond. As a thank you for that support, we're very pleased to now be able to offer a full multi-player feature set, free of charge, to all of our fans on Xbox 360 and Playstation 3"
[nggallery id=1033]
The multiplayer DLC will be available, for free, later in the year for Xbox 360 and PlayStation 3 and will add "Team Deathmatch", "Deathmatch", "Team Distance King" and "Distance King " modes.