Agent 47 Gets Busy in the New Hitman: Absolution Trailer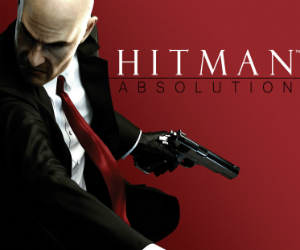 As Hitman: Absolution's November release date creeps ever closer, fibrewire at the ready, Io Interactive bring you the next instalment in their "Introducing" series, a collection of trailers showing off some of the groovy new features you can expect to see in Agent 47's next blood-drenched outing.
In this one, entitled The Tools of the Trade, we can see a handful of the methods employed by everyone's favourite fake-nun-murdering slaphead to carry out his grizzly contracts.
We must admit that the coffee cup and pretty ballerina figurine in particular have our interest piqued, so much so that we considered running a poll on your preferred method of baddie-slaying until we realised that, frankly, we'd be scared to read the responses posted by some of you and our staff. And besides, it might be considered "bad taste", whatever that means.
Instead, check out the trailer and marvel anew at 47's unnerving natural ability to end fools.
Hitman Absolution is being developed by Io Interactive and published by Square-Enix, and is scheduled for release on November 20th.