Confirmed: Nintendo To Date and Price Wii U Via Nintendo Direct on Sept 13th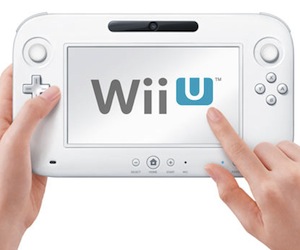 The RRP and launch date of Nintendo's new console have been the source of much musing between gamers; indeed, we've gone on and on for the last year spouting figures and predictions, seeing retailer after retailer leak "details" onto that internet, but now all the guessing and fussing can finally end.
Nintendo have confirmed that they will announce these two most crucial pieces of information via a special webcast on the Nintendo Direct website tomorrow, Thursday September 13th.
It will begin at 8am GMT, before Satoru Shibata, Nintendo of Europe's President, heads up a Wii U preview event on the website at 3pm, in which he'll take an in-depth look at the new console and how, with its unique GamePad, Nintendo are hoping to change the way we play and interact in video games.
Although speculation is pointless, it's worth noting that Nintendo of America President Reggie Fils-Aime has stated that he thinks people "will be pleasantly surprised" at the Wii U's retail price. Setting the "right" price is absolutely crucial if Nintendo are to enjoy a successful launch, especially as Sony and Microsoft – both in the process of developing their own next-gen systems – will be keeping a close eye on Nintendo's business strategies.
We'll bring you all the news from both webcasts as soon as we can, or you can toodle over to the Nintendo Direct website and livestream the events for yourself.