The Godcast: Season 5 Episode 3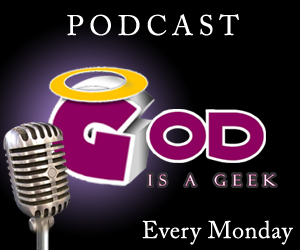 Calling all GodSquad members, there is a podcast incoming and it contains games, games and more games.
We've changed things up a little bit for this brand new season of podcasts, with the regular four (saving for holidays and emergencies) for this run being myself (@JebusF on Twitter, say hi to me) as host, along with Calvin (@CR), Ryan (@FoolishUK) and in for the holiday-bound Lee, we have Deputy Editor Martin Baker (@CyberGrim).
Downloadable titles continue to reign on the podcast, with a redux of Rock Band Blitz and The Walking Dead getting discussed. Preview focus is a double edition this week, with Tekken Tag Tournament 2 and Need for Speed: Most Wanted the games we talk about. The weekly debate is all about the online services; Nintendo VS Xbox VS PlayStation.
Remember, aside from just listening on this very page, we've made it easy to follow the show on as many devices as possible. You can subscribe via iTunes or Feedburner (for you Android users), or you can even listen to the podcast via Stitcher, the mobile internet radio app that we highly recommend. If you'd prefer a simple old-fashioned MP3 download, do so by right clicking here then selecting save file.
Show Running Order:
Rock Band Blitz – Review
The Walking Dead – Reviews, Videos and More
Preview Focus: Need for Speed: Most Wanted – Preview
Preview Focus: Tekken Tag Tournament 2 – Preview
Weekly Debate – The Online Service War
Steam Greenlight and the $100 fee