Hitman: Absolution – Contracts Mode Playthrough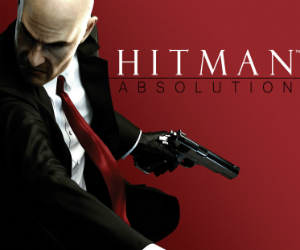 Assassination, we can only imagine, is a fairly lonely affair. It's not something you're likely to bring your mates along for, and despite the occasional attempt by Hollywood to make organised murder look glamorous, we doubt very much that professional hitmen sit down after a job to discuss their recent kills. And the chances of them setting each other challenges are slim to none.
So consider yourselves lucky that when you step into the highly-buffed shoes of folically-challenged life-taker Agent 47 in Hitman: Absolution, you can do all of the above.
Contracts Mode, you see, is a brand new multiplayer mode wherein you select a level and set up a hit for your friends to attempt. Everything  is yours to dictate, from which weapons are available to the time limit, meaning you can make it as devilishly hard as you please and then laugh maniacally at the failure of your chums. There will also be special Contracts designed by the Io Interactive team packaged with the finished game.
This deep, detailed playthrough video takes you through the nuances and intricacies of Contracts Mode, helpfully narrated by Hitman: Absolution game director Tore Blystad and team member Travis Barbour. If you aren't already champing at the bit for this game, check out the 18-minute vid below and prepare to champ like a madman.
Hitman: Absolution is being developed by Io Interactive and published by Square-Enix. It will launch worldwide on PC, PS3 and Xbox 360 on November 20th.