Mark of the Ninja is Making Its Way to Steam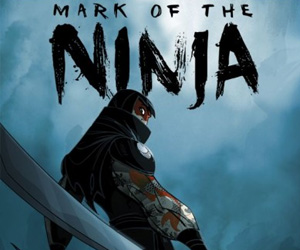 Stealth games split the crowd, it must be said. There are those that love lurking in the shadows, and those that want to rip apart their foes, face to face. One title that has joined these two groups together is Mark of the Ninja. Klei Entertainment released one of the best games of this year a few weeks back on XBL, and it has now been confirmed that Mark of the Ninja is heading to Steam on 16th October and will cost $14.99.
Lead Designer Nels Anderson spoke with RockPaperShotgun about the game coming to Steam and said that the team are working hard on getting mouse and keyboard controls done correctly for the title. "I'm primarily a PC person myself, and I'm not okay in any way with this feeling like a shoddy port, it's my intention that this is a full, proper version of the game in its own right."
PC players should be ecstatic with this news. Firstly, the fact that they'll get to play the game on their chosen platform and secondly, it won't be "a shoddy port". Mark of the Ninja is Klei's finest work to date and a title that everyone should play this year, without a doubt.
Source: RockPaperShotgun