NBA 2K Goes Mobile, Jams It Home All Up In Yo' Facebook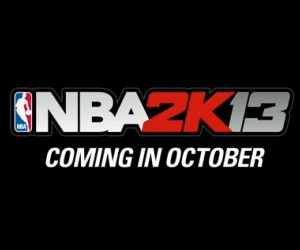 In an exciting development, the reliably excellent 2K Games have today announced that in addition to their forthcoming NBA 2K13 dunk-fest, they will be launching an all-new mobile companion app, a social game on Facebook, and a full-on conversion of 2K13 for iOS and Android devices.
The new apps and social media savvy shenanigans all run nicely in tandem with the main version of the game, allowing you to "feed data and experience right back into" the grown up console title for Xbox and PS3.
The companion app, called MyNBA2K, is free and features a plethora of cool mini games and training modes, touch screen controls and new ways to interact with the MyTeam and MyCareer modes on NBA 2K13. It will be available for download at the App Store for iOS, iTunes, Amazon and Android stores, as well as being available for Kindle Fire and Google Play.
The Facebook game, entitled NBA 2K: MyLIFE hits the social media network on October 2nd 2012 and features some excellent stuff, including being able to unlock new player uniforms on NBA 2K13.
Finally, the full-on mobile b-ball sim also slams home in October and provides owners of iPhones, Android devices and whatnot with perhaps the finest looking mobile basketball sim yet seen, with touch controls, Bluetooth multiplayer connectivity and a rad NBA's Greatest legends mode.
2K Games really must be congratulated for all of this, they sure know how to do things right. If NBA 2K12 is anything to go by, the daddy version of their flagship sim is going to be a stone killer.
[nggallery id=1045]
NBA 2K13 is released for all major formats on October 5th 2012, with the exception of PlayStation Vita and Nintendo 3DS. A Wii U version is promised around Christmas.