Be Spellbound by Harry Potter Kinect Demo, Out Now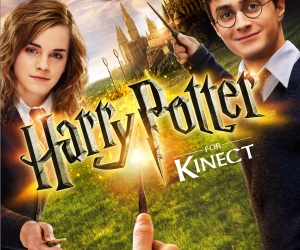 Wave your hands about in front of Kinect like a crazy person /Wizard with the demo, out now on Xbox Live.
That's all anyone with a Kinect really wants do right? Be a Wizard? Well, it's your lucky day. By scanning your face into the game, you can enroll as a student at Hogwarts and cast spells and do other magical things, all whilst getting odd looks through the window from passers by. Following the adventures of the incredibly popular book and film  series,  the demo allows you a simple taste of what it's like to be a witch or wizard.
If you enjoy it, then you'll only have to wait just over a month for the full game to be released on October 21st, exclusively for Xbox 360 and Kinect.