Turn Ten Unleash the Car Porn With New Behind The Scenes Forza Horizon Video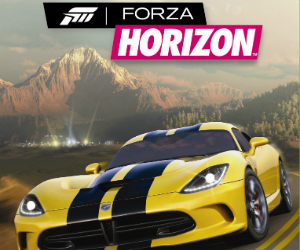 Forza Horizon is the name of the game that will take the Forza series in a new direction, and developer Playground Games are the guys behind it, step inside and see what they have to say.
We all know about the Forza series of games right? Gorgeous, hyper realistic and hard core driving sims, or "the Xbox's answer to Gran Trurismo", as a lot of people know it. After a number of different entries into the now well established series, developers Turn Ten have handed over most of the development to newbies Playground Games, who have taken the Forza series down to the local arcade and given it a good spanking.
Forza Horizon will take a more 'open world' approach, think Burnout Paradise, or Test Drive Unlimited, only with the backing of Forzas huge selection of cars, a stonking soundtrack and a top notch driving experience. Hopefully.
Playground Games want us to get all social when we play Forza Horizon, that's why they've invented the in-game Horizon Festival, a place where people can meet up, get chatting and of course, go racing. It's looking good, and we'll be all over this game over the coming months, so stay tuned. In the mean time, check out the new behind the scenes video below and be sure to let us know what you think in the comments section.