Microsoft Lift The Lid on First Forza Horizon DLC – Rally Pack Incoming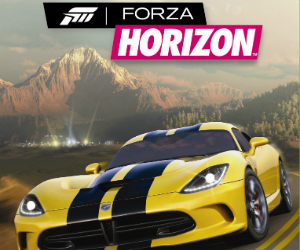 It's not out yet but that hasn't stopped Microsoft, Turn 10 and Playground games touting the first DLC for upcoming street racer Forza Horizon
It's not at all uncommon these days for publishers and developers to spill the beans on DLC for games that they haven't even released yet. It can be frustrating, I know, I mean why can't they just put that stuff into the retail game if they are already working on it? Don't worry, though, having played the game, it's plenty big enough and the 'Rally Expansion Pack' should come at a time when you are looking for a little more to do on those sun-soaked Colorado roads.
The "Forza Horizon Rally Expansion Pack" will offer Horizon players an outstanding off-road racing experience with deeper ruts, higher jumps, and new surface types to explore. Players will experience authentic rally action behind the wheel of rally-tuned cars, complete with co-driver calls, and much more. The expansion pack will land on December 18th.
Stay tuned to GodisaGeek for a full review in the coming days, and if you haven't checked it out already be sure to click HERE to view Colm and Adams first impressions of the game.