Forza Horizon to Get Action Packed Launch – Whole Lotta' Fun, Prizes to Be Won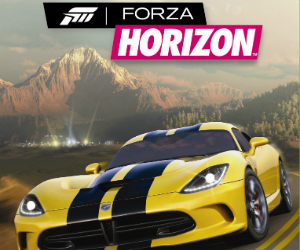 Fun House! No no, Pat Sharp won't be there, but if he was, he'd be in with a chance of winning prizes at a number of Forza Horizon launch events. Check inside for details.
Forza Horizon, the latest entry in the popular Forza series of games, is set to hit stores October 26th, and developer Playground Games want to get you all excited for the launch by hosting a variety of events, as well as showing themselves at this year's Top Gear Live.
The action begins with #Escapethegrid, a four day road trip starting 23rd October, with 10 supercars competing in a series of Top Gear style challenges en route from Paris to the UK, where six of the cars will be shown off at Top Gear Live in Birmingham, on launch day – October 26th. There will also be daily competitions for you to take part in over at Xbox.com, where you can win prizes and send the Devs' your game related questions.
Finally, Playground Games will be bringing the games setting to life at the Forza Horizon Festival, which will take place around the UK (Manchester, London, Newcastle and Birmingham), branded billboards with QR codes will give fans the opportunity to be in with the chance of winning free music downloads and tickets to the Forza Horizon Festival – an exclusive gig at London's Fabric nightclub, featuring DJ Fresh, Ms. Dynamite and Skepta on 25th October – the eve of the game's launch.
Will you be heading to any of the events and getting involved? Are you looking forward to getting your hands on Forza Horizon? Let us know in the comments section, below!