UK Charts: Borderlands 2 Enters at Number One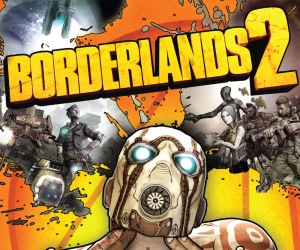 As expected, Gearbox's Borderlands 2 has entered the UK charts in first place. It's no surprise though, as the game reviewed very well indeed.
But Borderlands 2 wasn't the only new release last week, with Konami's PES 2013 coming out too, which has entered in 2nd place. Having taken the 2nd spot for release week, Tekken Tag Tournament 2 drops to 8th, with other new entry F1 2012 taking 3rd place.
In other news, Sleeping Dogs continues to hold on to a place in the top 20, as does Guild Wars 2. Speaking of Guild Wars 2, there's still time to enter our competition to win a copy of the game, and our review will be published at 12:00 today.
Don't forget, you can click the name of the game title to read our review, or other coverage.
TW = This Week
LW = Last Week
UKIE Games Charts©, compiled by GfK Chart-Track