This Weeks Downloadable Nintendo Goodies – Trailers Inside!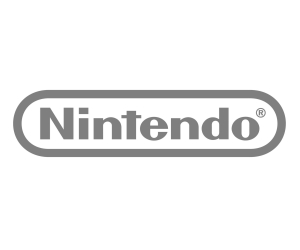 It's time to look at what Nintendo has to offer us hungry hungry gamers this week. Which must mean that it's Monday. Sigh. New games and trailers inside though? Yay!
First up this week is 2D side-scrolling platform game La-Mulana on Wii via WiiWare. Originally released in 2005 as a Windows only title, the game takes visual influence from MSX game of the mid-80's. A cult hit, EnjoyUp games has decided to bring La-Mulana to the masses via Nintendo's ageing wonder, the Wii.
La-Mulana bills itself as a 'thrilling archaeology action and exploration game', which probably puts it in its own genre of games entirely. You will be challenged to take control of Professor Lemeza and his trusty whip to discover the mysteries of humanity. Facing a variety of traps, enemies and Guardians, you will you explore vast temples and take on a variety of 2D baddies. There's hundreds of puzzles to be cracked and over 40 hours of gameplay, apparently. Check out the trailer, below!

La-Maluna is available on the Wii store for 1000 Points
Next up we have 3DS only maze-puzzler Dot Runner: Compete Edition, a peculiar looking title that frankly looks like it's stepped out of the early 90's and onto your 3DS. Rush around a dungeon devouring dots, as BOLT you are challenged to defeat the boss of the Yakkini-ku Corps, Chop Suey. Sold in Japan under the name "Dot Eater", this game has been revamped and now features 50 new levels. Is that Wario in the trailer? It's not, by the way, but it certainly looks like him. Check it out for yourself.

Dot Runner: Complete Edition is available via the eShop on 3DS for £4.50
Last up this week is moonlander look alike title Abyss from EnjoyUp games. I say moonlander look alike, because that's about all there is to it, apart from that fact that your field of view is restricted by how many chunks of resource you can collect, so grab it fast! It's a simple game, and it comes at a bargain price if you are looking for a quick fix. Check out the trailer, below.

Abyss is available on 3DS and DS for £1.80