Browser Game Hit OGAME Now Available on iPad – And It's Free!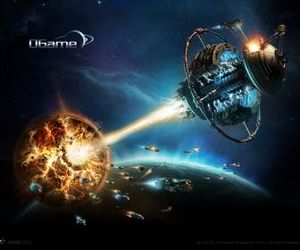 Gameforge has just released an iPad version of browser based game OGAME for you to try out for free on your little Apple slate.
German based developer Gameforge decided to release the game on iPad in celebration of the game's tenth anniversary and what better way to celebrate than to give out free stuff!
OGame is a galactic strategy game, in which literally thousands of players take part in intergalactic battles. The app has been optimised for iPad and features the latest suit of OGame improvements;
The galaxy view, as well as the fleet menu and fleet movements have been tailored for the iPad. In addition to that, the game's buttons and selection menus have all been reworked, providing a clear and intuitive operational concept.
The app supports cross platform play, so there will be plenty of people to play against from the get-go. So, if you are looking for a strategy game to pass a few hours, OGame may well be worth a look. Check out the cinematic trailer below.