Corpse Party: Book of Shadows coming to PSP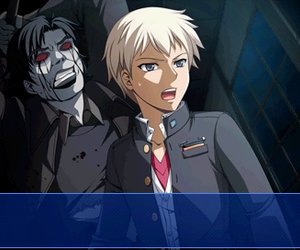 The sequel to the Japanese Horror Adventure Corpse Party will be coming exclusively to the Sony PSP games system this winter, allowing gamers in the West to join in on the terror that Japanese fans are already well aware of.
Independent publisher XSEED Games have announced that they will be bringing the title to North America and Europe, and that it will launch on the PlayStation Network for download to the PSP this winter. To celebrate the good news, XSEED Games and the PSN Store are teaming up to offer a fifty percent discount off the price of the original Corpse Party – which will be available for only $9.99 for two weeks beginning on October 23. The sequel to last year's cult hit Horror game, Corpse Party, was developed in Japan by 5pb and Team GrisGris – the creators of the series. And the title will throw players back into the Heavenly Host school – which was the setting for the first game – but now even more dramatic and frightening things are afoot.
Corpse Party: Book of Shadows is divided into eight chapters, each of which tells its own self-contained short story. Some of them help fill in the blanks of what happened during crucial off-camera scenes from the original game. Others go into the back-story of various characters, helping to flesh them out and make their roles in the series mythos a bit clearer. Still others ask "what if?," presenting an alternate version of events from the first game in which characters who previously died are kept alive and given a fleeting chance to stay that way. And the game's wonderfully-titled final chapter, "Blood Drive," serves as a true sequel, focusing on two of the first game's survivors as they venture somewhere even deadlier than Heavenly Host Elementary School in order to dig up some answers.
If that doesn't already sound creepy enough for you, why not check out the trailer for the title below:
XSEED Games will publish Corpse Party: Book of Shadows exclusively on the PlayStation Store for the PSP system in North America this winter, and will also publish the game in Europe shortly thereafter.