Details of The Walking Dead Retail Version Surface and the Collector's Edition Looks Incredible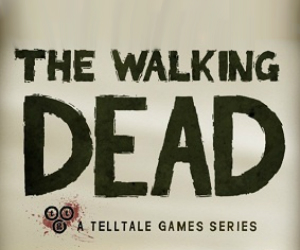 Telltale Games have been around for quite some time, but this year, they've made everyone take notice with their stellar storytelling in The Walking Dead: The Game. If you're yet to jump on the bandwagon, details on the long talked about retail edition of the game are finally concrete as IGN has reported. Although, it looks like it's exclusive to North America.
The regular retail edition that has all five episodes is set to release on December 4th for $29.99. But, the real value here is in the stacked $69.99 Collector's Edition, which includes;
All five episode on one disc
The Walking Dead Compendium One (which normally retails for $59.99 and includes the first 48 issues) with exclusive Charlie Adlard cover art
A Collector's Edition box featuring Charlie Adlard artwork
This is a GameStop exclusive and is for those who pre-order. Also, they are said to be "extremely limited",  so act fast if you're interested. The version of the Compendium that is in the package will not be sold on its own, and if you've enjoyed the games, I'm sure that you're intrigued to give the comics a go.
On top of all that, TellTale Games has confirmed they're aiming for a November release for Episode 5 of The Walking Dead. This has been one of the standout games of this year and you owe it to yourself to get in on the action. We'll keep you posted on whether the retail edition will be popping up in Europe, but nothing has been confirmed as of yet. You can check out some imagery of the game below, which will be coming to Xbox 360 and PlayStation 3.
[nggallery id=1104]