First DLC for Assassin's Creed III Confirmed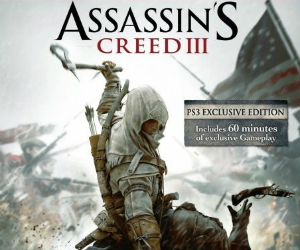 Ubisoft have confirmed that they will be working with a Season Pass model for the release of their downloadable content for Assassin's Creed III, and have revealed the subject of the first piece of DLC.
The package will be entitled: The Tyranny of King George Washington, and will be a single-player expansion, made up of three chapters that will be released seperately. That indicates that this will be quite a substantial add-on.
The story for the DLC will take place in an alternate reality than the main game – becoming a kind of "what if" scenario. In this alternate reality, it occurs that after defeating the Red Coats and winning the battle of Independence, George Washington becomes the King of America and – as tends to happen – he becomes corrupted by the power and turns into a tyrant – one who Connor must work to bring down.
It has also been confirmed that a Season Pass will be made available, which will cost 2400 MS Points / £23.99 / $30, and will consist of all three chapters as well as multiplayer DLC featuring new maps and characters. The season pass will be released within six months of the release of the main game, and players will be able to save around 25% by buying it all in one go.
See the promo image for the DLC package below:
[nggallery id=1082]
Assassin's Creed III is due for release on October 31st 2012, for Xbox 360, PlayStation 3 and PC. The Wii U version will release on 30th November upon the console's launch.