Guardians of Middle-earth Battle Profiles: Eowyn and Mozgog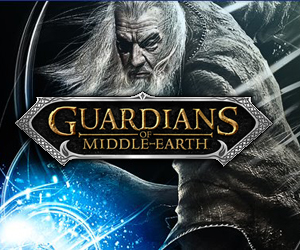 The upcoming Lord of the Rings Action Real-time Strategy game – Guardians of Middle Earth – from Monolith games and Warner Brothers Interactive Entertainment is set to feature a colourful cast of characters. To celebrate this, they have just released their latest Battle Profile trailer for the game.
We have already seen a host of different characters, including the heroes we all know well from the series such as Legolas, Aragorn and Gimli, but Guardians of Middle of Earth will also shine the spotlight on some of the lesser-known Lord of the Rings citizens.
See a brief outline of the characters here:
Proud, courageous, and a skilled warrior in her own right, Éowyn is a true shieldmaiden of Rohan. Known to many as the White Lady of Rohan, she's known for her bravery and prowess in battle, which none can deny. However, Orc warriors like Mozgog are by definition those treacherous and brutal enough to claw their way into a position of power. Having killed many Orcs to reach his standing in the armies of Mordor, Mozgog has no friends and many mortal enemies, making him as dangerous as a cornered animal.
See the latest video and some new artwork below;
[wp_carousel]ID[/wp_carousel][nggallery id=1115]
Guardians of Middle-Earth will be released on Xbox LIVE Arcade and the PlayStation Network on December 4th.