Hearthfire DLC Now Available to Skyrim Players on PC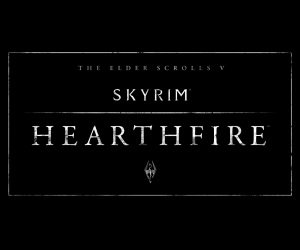 The Elder Scrolls V: Skyrim has just gotten more homely on PC. Hearthfire has finally come to Steam and will set you back £3.49/€4.99/$6.49 AUS. 
The DLC allows players to buy land and build your home from scratch. In Minecraft fashion, players can construct absolute mansions, or tiny cottages. Hearthfire also brings some new tools to the fore, including the carpenter's workbench which is used to turn quarried clay, stone and gathered logs into furniture.
To really turn your house into a home, you can also adopt some kids. Although, they will more than likely just eat your food, get in with the wrong crowd and cause you heartbreak…but fingers crossed that it isn't that realistic.
If you want an idea of what Hearthfire brings, check out Joe's Diary of a Dovahkiin.