Hitman: Absolution Prequel Novel Available on October 30th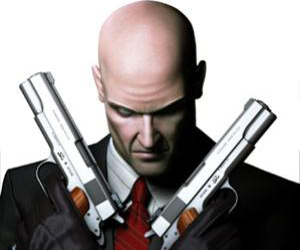 With the Hitman: Absolution release date drawing ever closer, it's a perfect time to drum up some extra anticipation with the release of prequel novel, Hitman: Damnation. Published by Random House, Damnation fills in the gap between Blood Money and Absolution with a tale of revenge and silent murder as Agent 47, believed MIA,  turns on the Agency who screwed him over when they lure him in for one last hit.
Author Raymond Benson has a history of writing espionage thrillers having taken over duties on the James Bond: 007 series in 1996, penning six original Bond novels (including The Man With the Red Tattoo and Never Dream of Dying) until moving on in 2002. Hitman: Damnation isn't the first videogame crossover Benson has worked on either: he also wrote the companion novel to Tom Clancy's Splinter Cell and its sequel, Splinter Cell: Operation Barracuda under the pseudonym of David Michaels.
Hitman: Damnation is written in first person, giving a unique (and canonical) insight into 47's troubled mind, and the lengths he will go to to make the Agency pay for their betrayal…
Hitman: Damnation goes on sale on October 30th. For more information, visit the book's page on the Random House website. Hitman: Absolution is in development by IO Interactive and will be published by Square-Enix. It is currently scheduled for a global release on November 2oth.