Hitman: Absolution Trailer "Introducing Disguises"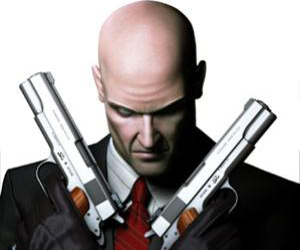 Square-Enix and IO Interactive have released the fifth gameplay trailer for upcoming murder-fest Hitman: Absolution, entitled Introducing Disguises.
In it, they demonstrate how precision murder isn't all about looking dapper in an expensive suit. Sometimes it's about dressing up like a big yellow chicken before garotting a fool, or a scarecrow, or a chef, or any number of things that let you hide in plain sight in order to get up close and personal with a mark.
If I'm honest, I'm looking froward to dressing as a geeky scientist and microwaving a full grown miscreant, as can be seen in this very video, but there is a huge range of outfits to ensure that 47 can adapt to absolutely any situation. Impersonate, infiltrate, eviscerate. Jobs a good 'un.
Check out the trailer below – then read Adam's awesome hands-on preview here.
Hitman: Absolution is being developed by IO Interactive and published by Sqaure-Enix. It is currently slated for release in the UK on PC and consoles on November 20th.