Season Pass Style DLC Coming to Halo 4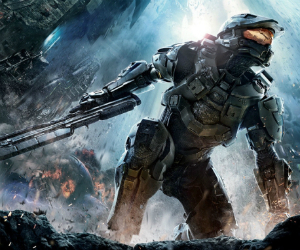 The arrival of Halo 4 on retail shelves is imminent. The newest game in the series, from 343 Industries and Microsoft, will be released on November 6th and will no doubt be greeted by some inevitably staggering sales figures.
The developers and Microsoft Game Studios have announced that they have a whole swathe of downloadable content lined up for release in the wake of its launch, and gamers will be able to purchase the Halo 4 War Games Map Pass in order to get all of that content, but with a fifteen percent discount applied – similar to the DLC season pass schemes that many publishers have been adopting.
For the price of 2,000 Microsoft Points, the "Halo 4" War Games Map Pass will provide instant access to three War Games map packs as they become available – and they are planned for release in December, February and April. Of course, this will be available separately, but it will cost you fifteen percent more. As a bonus, people who buy the Map Pass will also receive two bonus in-game helmets, as well as a unique in-game emblem.
The three packs are as follows:
Crimson Map Pack (December release) – Maps: Harvest, Shatter, Wreckageo Description: Venture into the large, vehicle focused human environs of Harvest, explore a human foray on an alien moon in Shatter, and witness the chaos of a clash of civilizations in Wreckage, with its blend of claustrophobic spaces and dangerous exposures.
Majestic Map Pack (February release) – Maps: Landfall, Monolith, Skyline o Description: Landfall's emphasis is on infantry battles against a glittering ocean on a distant world, while Monolith exposes you to the naked vacuum of space – and the firepower of opposing teams, and Skyline's distinctly industrial feel provides new challenges in somewhat familiar, but occasionally confined spaces.
Castle Map Pack (April release) – Maps: Daybreak, Outcast, Perditiono Description: Daybreak is set in a military facility against the backdrop of an idyllic mountain range, while Outcast plunges you into the warrens, canyons and arches of an alien edifice, and Perdition takes players into the heart of an urban sprawl, with tactical speed and situational awareness its key features.
Bonus Helmets – Two unique in-game helmets ('Scanner' and 'Strider') that feature new geometry, and an exclusive in-game emblem ('Falcon').
Halo 4 is being developed by 343 Industries and published by Microsoft, and is set for a worldwide release on November 6th.