StreamEez Box From Hauppauge Can Broadcast Live Events Online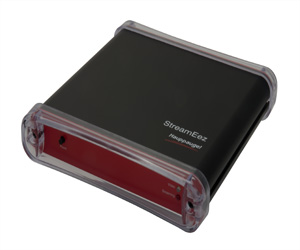 Let me preface this by saying this is more catered towards organisations rather than vloggers, however, the budding TV producer in you could get in on some big-time action with this bit of tech. Hauppauge has released a HD video streaming box that is designed to easily broadcast live events over the Internet.
StreamEez allows the user to broadcast to UStream, Justin.tv and other similar sites by connecting the StreamEez box to a HD video camera, which in turn connects to a computer via USB. At a more affordable price than other live streaming boxes, the Hauppauge StreamEez is a great option for those looking to put their event on the Internet, for the world to see.