We've reviewed a lot of capture units here, namely from Elgato, Roxio, and a number of Hauppauge devices, the most recent of which was their HD PVR Gaming Edition. Most of these devices are great in their own way, but they all suffer from the same downfall, which is their lack of portability.
Until recently, the only really portable capture unit has been the Live Gamer Portable, from AverMedia. However, Hauppauge have just released what is possibly the most handy capture unit on the market, the HD PVR Rocket.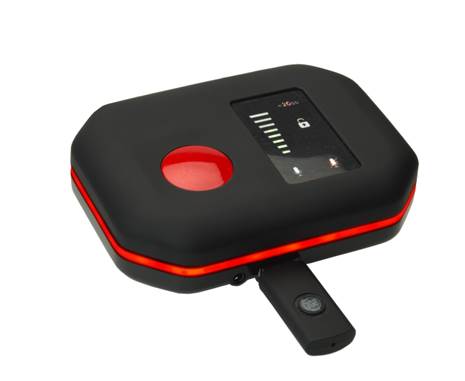 The HD PVR Rocket doesn't need a power supply or usb connection to your PC/laptop, like the previous models did. The Rocket actually records directly to a USB thumb-drive. That means it's simply a case of popping a USB drive into the Rocket and tapping the big red button to record, good to go!
It's a pocket-sized device and completely stand-alone, so you'll be able to record from Xbox 360, PlayStation 3, Xbox One – and very soon the PlayStation 4, without needing any external devices, power supplies or computers.
Getting set up is similar to any other capture device on the market, it's simply a case of connecting the console to your HD PVR, and then the HD PVR to your TV with the provided HDMI cable. However, to power the Rocket you merely plug it into the USB port of the console you're recording from – no power bricks necessary.
On the device itself there's just the one button. A big red button that's used for record/stop. That's it: simplicity. There's a coloured LED bar around the Rocket which indicates the status of your capturing. Green means the device is idle and ready, red is recording, and any form of flashing means there's something wrong (no usb drive attached, no hdmi signal, etc). There is a touch-pad on top of the unit, which is also lit up by LEDS, where you can control the microphone input volume. The touch-controls are quite nice to use, actually. You slide your finger up or down the green-list volume bar to adjust the input volume, and tap on the padlock to save your settings. To mute your mic entirely, you tap on the mute symbol. There's also a boost option, incase your mic is a little low.
On the front of the Rocket you'll find the USB port, for inserting your thumb-drive, and a mic-in socket for a regular 3.55m audio jack. Combined 'headset jacks' won't work here, you'll need an independent microphone, but it's a fantastic feature to add. This essentially means you can record live commentary audio while you play through the game, there's no need for any external setups. Before you tap the red button to capture, you'll hear your microphone looping back through your TV, this will give you a good idea of the volume that your mic is recording at.
In the box you'll have everything you need to get started, including an HDMI cable, a component adapter and cable (for PS3 capture) and a USB Y-cable, which will enable you to power the Rocket from one or two USB sockets, depending on the device you're grabbing power from. Some USB sockets don't output a lot of power. All modern consoles should be just fine with just one port, but if you're using an older console or laptop to power the Rocket, you may need to use two ports.
The HDMI connection provides a lag-free capture environment, with raw footage being saved as MP4 files in either 1080p 30fps or 720p 60fps. Below is a video captured at 720fps with the Rocket:
The primary difference between the HD PVR Rocket and the AverMedia Live Gamer Portable is the use of USB drives over SD Card. We think this was an incredibly smart move. USB drives are ten to a dozen, and there's a strong chance you've got at least a couple of unused ones lying around, whereas SD Cards are still slightly over-priced for the higher capacity, high speed options and they're not exactly common place.
We captured a lot of test footage with the Rocket and were really impressed with not only the quality of the recordings, but the ease-of-use, too. It's small, incredibly easy to set up and use, and captures great footage. What more could you want from a capture device?
Available for £120 from Amazon UK | $165 at Amazon US.