"Surprise" Live-Action Trailer For Black Ops II to Air During Monday Night Football in the States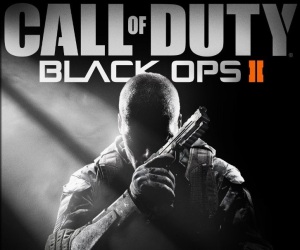 You don't live under a rock, you know that Call of Duty: Black Ops II is coming and its going to be huge. Like last year's TV ad for Modern Warfare 3 that had formerly rotund movie star Jonah Hill, Avatar lead Sam Worthington (who voices Alex Mason in Black Ops II) and basketball player Dwight Howard, the TV spot for this year's CoD is bringing out some pop culture big-guns.
Snatch's Guy Ritchie directs this one minute advert that will air during one of America's hottest periods for commercials – Monday Night Football on ESPN. The ad, which can be seen below or on Call of Duty's official YouTube channel, has tons of celebs that you'll know – and some you probably won't. Iron Man star Robert Downey Jr's appearance at the end is the big finale to this live-action bit that has explosions, guns and all of that stuff.
The only thing that may hurt this year's Call of Duty is the impending release of Halo 4, which comes out on November 6th, a week before BlOps II hits shelves. Unlike the "Battlefield V CoD" saga that was all the rage last year, there is no WWE-style trashtalking going on between the two camps. Whether Halo was out this year or not, I think it's safe to say the Black Ops will sell like gangbusters once again.
Call of Duty: Black Ops II is set to release on November 13th for PC, Xbox 360 and PlayStation 3. The game will release on November 30th for Wii U