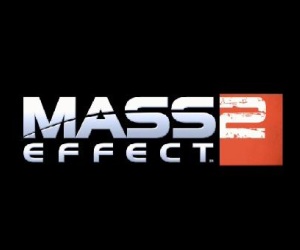 Whoops…
Sometimes you read a headline and the first thing you think is "somebody done got fired today". Such was the first thought that went through my mind when I read that several hundred eager US Call of Duty fans had finally gotten their hands on Black Ops 2, ripped open the cellophane like rabid raccoons on a box of Maltesers and all but snapped the box at the hinge to find a shiny copy of Mass Effect 2 where the second disc should be.
While it's still uncertain exactly what unholy magicks must have been employed by the lords of gaming hell to lead to such sacrilege as shipping an EA game inside an Activision game's box, BioWare have done the only honourable thing they could do, and used it as a way to not only advertise their upcoming Mass Effect Trilogy, but to get it into people's homes.
On the BioWare blog today, the Canadian developer suggested, in admittedly tongue-in-cheek fashion, that the freak event may be an omen, and even offered to respond to said omen by giving away copies of the Mass Effect Trilogy.
If the universe thinks that you should be playing Mass Effect right now, who are we to argue? In fact, we want to help! The first fifty fans affected by this phenomenon to send us a picture holding their special disc 2 will receive a code for a FREE PC copy of Mass Effect Trilogy.
Such a crocodile-quick response from BioWare will no doubt be remembered fondly by fans of both franchises, but it begs the question of just what was going on in the particular depot that packaged those copies of Black Ops 2. Deliberate and malicious sabotage by a covert squad of ninja-like EA fanboys, or a simple cock-up? Who knows.
Either way, if you were affected by the "phenomenon" or, better yet, if you managed to blag a free code for Mass Effect Trilogy from BioWare, let us know!
Call of Duty: Black Ops II is available now on Windows PC, Xbox 360 and PlayStation 3. The game is set to release on November 18 in North American and November 30 in Europe for Nintendo Wii U. Mass Effect Trilogy is available now on Windows PC and Xbox 360, and will be available on PlayStation 3 on December 4.