The trail of blood left by Hitman: Absolution may still be steaming, but two new images have appeared on All Games Beta that seem to be concept art of the next title in the series.
It was reported last week that IO Interactive wouldn't be working on the next Hitman title, instead focusing on another project while publishers Square-Enix have their Montreal development outfit work on Hitman 6. Along with the more action-centric approach to Absolution, this apparently quick turnaround might not bode so well for a franchise that used to be regarded as the pinnacle of pre-planned stealth.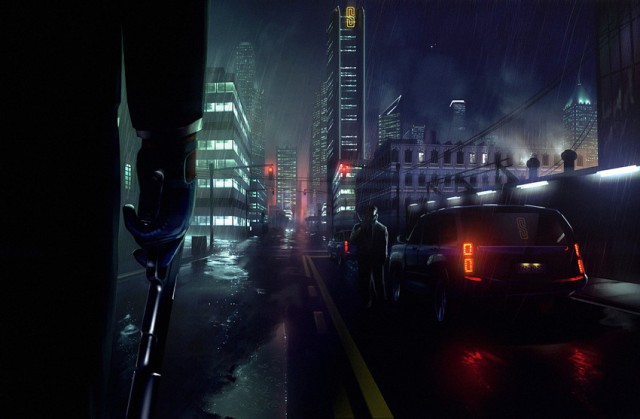 The images don't show much, but the first is immediately recognisable as Hitman-related, given the leather-clad hand holding a pistol and the white edge of a cuff peaking out of the sleeve of a dress jacket. It could only be clearer if there was a red tie wrapped around the wrist. The second image is more ambiguous, showing a man who clearly isn't Agent 47 leaping through the air with a couple of guns blazing. A villain? Or just a goon? The former seems more likely – and it's fair to say that neither image does much to dispel the fear that the franchise is continuing down the action route.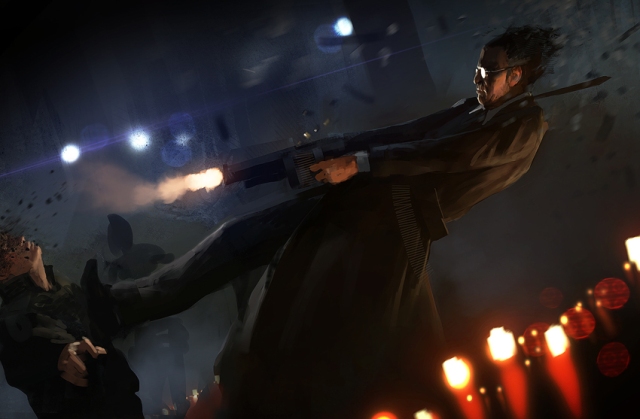 Image #1 shows the assassin facing a guy speaking into a walkie talkie, who clearly knows he's coming, and the second image, well, can we say Stranglehold? Still, we have absolute faith in Square-Enix Montreal, and our recent review of Hitman: Absolution shows that we still have faith in the old bald one. We'll keep you up to date as more information becomes available.