The Godcast: Season 5 Episode 11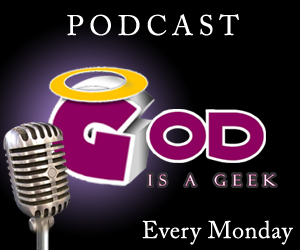 This week on the Godcast, Ruk makes his season 5 debut. Why? Because it's time to talk some Assassin's Creed III.
Ruk is a big fan of the series, and I've written our recently published review, so us boys need to talk it out. But there's more, Martin is a big fan of the series too and Halo 4 is on the everyone's lips too, so we have a good chat about that. No to mention the preview focus being on LittleBigPlanet Karting, and some gushing over the Skylanders series.
This week, our weekly discussion is all about the hype machine. Does it work? Do we care? All this and more when you hit the play button!
Remember, aside from just listening on this very page, we've made it easy to follow the show on as many devices as possible. You can subscribe via iTunes or Feedburner (for you Android users), or you can even listen to the podcast via Stitcher, the mobile internet radio app that we highly recommend. If you'd prefer a simple old-fashioned MP3 download, you can do so by right clicking here then selecting save file.
Show Running Order:
Assassin's Creed III – Review
Halo 4 – Review
Skylanders Giants
Preview Focus: LittleBigPlanet Karting
Weekly Discussion: The Hype Machine
News of the Week