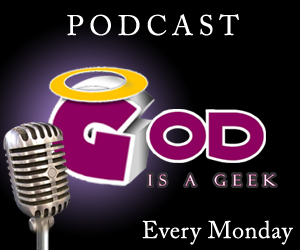 Time to switch things up, as Adam and Lee are joined by our News Editor, Colm Ahern for this week's Godcast.
Despite thrashing out all the pre-release Wii U tension last week, the guys can't get Nintendo out of their heads, so decide to talk about the Wii, giving it a send off that will be talked about for years. Well, hours…maybe.
We've been playing some huge games though, with PlayStation All-Stars Battle Royale, Far Cry 3 and Dishonored all getting the Godcast treatment, and since Colm is on board the good ship Godcast this week, there's an extended news section.
Remember, aside from just listening on this very page, we've made it easy to follow the show on as many devices as possible. You can subscribe via iTunes or Feedburner (for you Android users), or you can even listen to the podcast via Stitcher, the mobile internet radio app that we highly recommend. If you'd prefer a simple old-fashioned MP3 download, you can do so by right clicking here then selecting save file.
Show Running Order: