Hello U, Goodbye Wii: A Look Back at the Nintendo Wii (2006-2012)
It's safe to say that it has been incredibly easy to judge the Wii negatively. Even as someone with a longtime respect for Nintendo, there have been times where I've felt like one if the Wii's harshest critics.
But now that its successor, the Wii U is on the horizon, maybe it's time to take a step back and look at the former Revolution, and objectively look at its successes and it' failures, while acknowledging that the Wii has had an incredibly important role in the industry.
To understand the Wii, I feel it's important to look at Nintendo as a company, during the time the system was announced. While their portable systems were always incredibly successful, Nintendo's GameCube console was a relative failure, selling even less units than the Nintendo 64 had. The PlayStation 2 was a phenomenal success, and even newcomer Microsoft's flagging Xbox had proved more successful than the little purple Cube.
During this time, Nintendo were changing as a company. Their President of over 50 years, Hiroshi Yamauchi had retired in 2002 (the same month of the GameCube's European release) and HAL Laboratory's Satoru Iwata took his place. It's arguable that Iwata's appointment would change the way Nintendo acted as a hardware manufacturer. Indeed, in an interview with GameSpy in 2004, it was clear how Nintendo were changing their strategy for the next console generation:
When it comes to the philosophy of making hardware, our philosophy is completely different than the direction Microsoft is taking…I think they are simply looking toward beefed up technology for the next-generation console. And from the developers' and programmers' point of view, that kind of machine will be very difficult to work with. In the end, there will not be a sufficient reward in exchange for the hardships they will need to endure.

That should create an opportunity for Nintendo because we are trying to make unique hardware — not just a beefed-up version of GameCube, but something that will be easy to program. In the long run, that will make game development on our new system more profitable.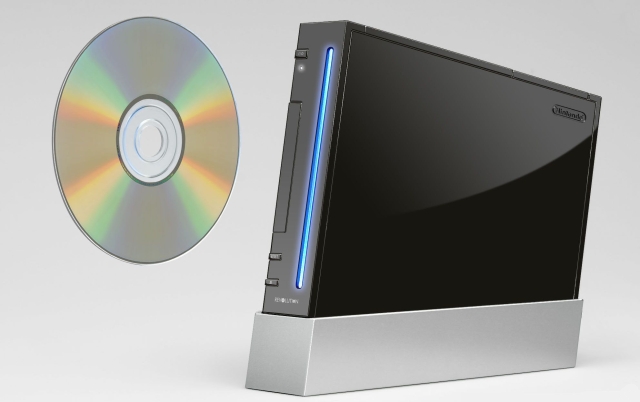 The cost of producing games was constantly rising throughout the history of the games industry, and Nintendo were looking to change things somewhat to encourage third-party development. In 2005 at E3, their intentions were announced to the world, with the reveal of their next console; codenamed Revolution. Only images of the console itself were revealed, with the Revolution's controllers shrouded in secrecy, with Iwata proclaiming:
It is the game experience that will most separate the Revolution from its competitors…The key here is not what you are playing but how you are playing…We expect the Revolution will create entirely new genres to expand the definition of video games…
A year later, Nintendo would return to E3 with a new control scheme, and a new name: Wii. It may not have been the most serious of names, but once the sniggers died down it became a brand name that was as synonymous with gaming as "Nintendo" was previously. Meanwhile, the new motion controllers were a revelation for both long-time gamers and those new to gaming, while promising new kinds of video games that would be more immersive than anything that came before, while offering a more accessible experience for casual gamers who were turned off by complex button configurations.
Released at the end of 2006, Nintendo's method of marketing to non-core gamers had paid off, with column inches dedicated to the new system and people of all ages becoming gamers.  The in-package game, Wii Sports, was the perfect gateway drug to what the Wii motion controller offered, and the gaming market shifted to cater for this new demographic. Iwata's promise to make development cheaper, meant that everyone and their dog made Wii games and for better or worse, the shelves were filled with all kinds of casual-orientated software.
Looking at the Wii console itself, it's an interesting piece of hardware with some underutilised innovations. A tiny system in comparison to its rivals, it was remarkably quiet and incredibly stable, no Red Ring of Doom or Yellow Lights Of Death here. The system's WiiConnect feature sounded great too; a system that would download updates, messages and game content while the system was switched off. But sadly it was a feature that never reached even a small percentage of it's potential.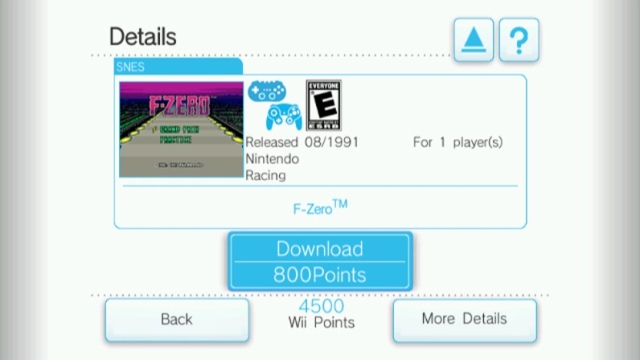 Then there's the Virtual Console. A collection of legal (and incredibly well coded) emulators that promised a whole library of downloadable games from every Nintendo console. Developers and publishers could mine their back catalogues for old games that could be put on the service and be purchased by consumers. What started as an amazing idea was ruined by poor execution, as the two/three games a week quickly changed to one game a week, and then one game every now and then. Then there's the fact that Virtual Console game's were sold at prices that were almost prohibitive to impulse purchases. Meanwhile in Europe, we were once again given inferior PAL versions that were slower than the standard NTSC versions that other regions received.
There were two big things that negatively affected third-party support for the system. Nintendo's insistence on releasing a lower powered console to make development cheaper and easier backfired, as third-party development shifted their strategies to a more multi-format market. It proved difficult, nay practically impossible for Triple-A developers to take their HD Xbox 360 or PlayStation 3 title and port it to the underpowered Wii,  so why bother?
Then there was the matter of the revolutionary user interface. Despite the release of the under-supported Classic Controller, the Wii didn't have a conventional control configuration out of the box. While the Wii Remote was well suited to the games that Nintendo were designing for the system, other developers struggled to implement motion controls in a way that complemented gameplay instead of obstructing it. But as the PlayStation Move and the Xbox 360′s Kinect shows, the Wii was never alone in that regard.
But the Wii did so much right in its lifespan. It arrived at an affordable price point of £179.99, one that attracted casual users and encouraged many core gamers to purchase one in addition to their Xbox 360 or PlayStation 3. A price point that the system stayed it for most of its lifespan. While many would lament the lack of a Super Mario launch title, it did launch with The Legend of Zelda: Twilight Princess, a vastly underrated game that was welcome as a launch title. It was backward compatible with both GameCube games, controllers and memory cards, achieving what Sony and Microsoft had failed to fully achieve with their consoles.
But it's the games that were where the Wii really shone. While it lacked the massive Triple-A third-party support, it made up for it with incredibly quirky niche titles and some absolutely amazing games from developers such as Retro Studios (Metroid Prime 3, Donkey Kong Country Returns) and HAL Laboratory (Kirby's Epic Yarn, Super Smash Bros. Brawl). It was interesting to see that some of the best games on the system would barely use motion controls, opting for more subtle gestures where appropriate to the on-screen action.
Another thing worth remembering is that even though the Wii had terrible online functionality, it brought local multiplayer back to the living room; encouraging gamers of all ages and abilities to come together in one room and play together.
It's already clear that Nintendo have learned a lot from their mistakes when developing the Wii U hardware. A greater emphasis on online access for playing games and interacting with other players, a system that supports HD graphics and full surround sound, a more conventional button configuration and the desire to involve more third-parties than ever before.
Many have said that Nintendo's insistence on doing their own thing and not paying attention to the way the market is going will lead to the company's downfall. I disagree, and state that it's because Nintendo did their own thing and didn't pay attention to the market that the Wii was such an important system for the industry and gamers everywhere. So now we look forward to the Wii U, and wonder if they can do it all again.