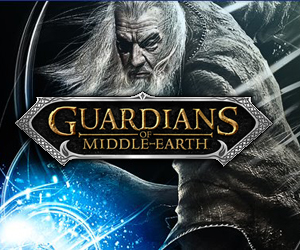 Warner Bros. Interactive Entertainment have released the 4th tutorial video in their MOBA Mastery series looking at the various gameplay aspects of Guardians of Middle-earth.
As a MOBA (Multiplayer Online Battle Arena) title set in the Lord of the Rings universe (or at least a version of it), Guardians of Middle-earth is looking unsurprisingly deep, with several important elements influencing the way you play. This video examines Loadouts, the selection of potions, skills and buffs you can take into each match.
Every character can select up to four Commands (spells or attacks), four Potions (single-use buffs) and a selection of stat-boosting gems and relics. As your character's level rises, more and more of each will become available, allowing for thousands of combinations across the roster. Take a look at the video below for a taste of what to expect from this curious little title.
Guardians of Middle-Earth will be released on December 5 for PlayStation 3 (via PlayStation Network) and Xbox 360 (via Xbox LIVE Arcade)