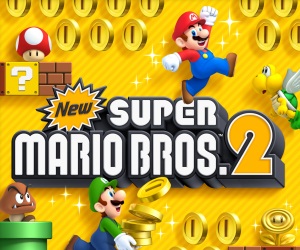 Get your skates on kids, because Nintendo are releasing a brand new course pack for New Super Mario Bros. 2 which will be free for a limited time.
It's all in aid of celebrating the fact that more than three hundred billion (!!) coins have been collected by players of the game. This new course pack contains levels based on previous titles like Super Mario Bros. 3 and is available right now via the in-game shop menu. The offer ends on January 31, 2013 – whereby the pack will cost money, instead.
You can check out a preview of the pack via Nintendo Direct, right here.
New Super Mario Bros. 2 is available now for Nintendo 3DS and 3DS XL.