Nintendo's 2013 Fiscal Report Promises More Imports, Mario Kart Wii U and Mario Wii U to Encourage Sales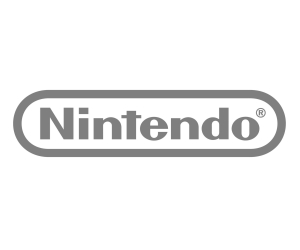 Nintendo assures investors that the big hitters are coming to encourage Wii U sales after the system fails to hit its 2013 fiscal year target.
While the company did operate at a net profit this year (7,099 million yen to be precise) the Wii U only shifted 3.45 million units, a total shy of Nintendo's earliest 5.5 million predictions. Due to the under-performing Wii U the companies Operating Income caused a loss of 36,410 million yen – ouch. That said, Wii U software sales hit 13.42 million, an attach rate of almost 4:1, which isn't bad.
3DS sales continue strong, even while they, too, fell shy of expectations. 13.95 million machines were sold over the last year, when Nintendo were expecting to shift 15 million. This brings total 3DS sales to 31.09 million, while 3DS games have shifted a total of 95.03 million copies. Numbers that should rise given this promotion, and A Link to the Past 2.
In terms of key individual titles New Super Mario Bros. 2 sold 6.42 million units, Animal Crossing: New Leaf sold over three million copies in Japan alone, Pokémon Black 2 and White 2 shifted a combined 7.81 million and the Wii U's two big 'tendo titles, New Super Mario Bros. U and Nintendo Land, moved 2.15 million and 2.6 million respectively.
Ultimately all those numbers mean: Did well, could do better, at least we made a profit eh guys?
So what is Nintendo doing to reverse the Wii U's fortunes? They're projecting selling 9 million of the things afterall. Well here it is from the horses mouth (press release), "During the next several months, Nintendo expects to launch new titles in the Mario Kart (Wii U), Super Mario Bros. (Wii U), Wii Fit (Wii U), Pikmin (Wii U), The Legend of Zelda (Wii U and Nintendo 3DS), Mario & Luigi (Nintendo 3DS) and Pokémon (Nintendo 3DS) franchises."
Hear that? Mario Kart and 3D Mario in the next 'several months', that sounds like Christmas to me!
Also, from the actual full report, came this lovely sentence, "In addition, we are planning to more actively support the Japanese software developers in distributing their key titles overseas." Lovely.
So while it may not be time to crack out the champers just yet it does seem that Nintendo is moving back into profitability, especially if it releases the games it's planning to release in time for the end of the year… Considering Nintendo is projecting a net income of 55,000 million yen for next year, they really need to!