North American Nintendo Direct Highlights Included Pikmin 3 Gameplay, Fire Emblem and Some Lego City Undercover Info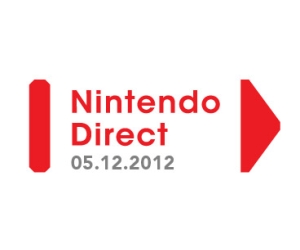 To open up the latest North American Nintendo Direct was everyone's favourite, Reggie Fils-Amie. The President and COO of Nintendo of America thanked people for the supporting Wii U at launch. Then, Nintendo President Satoru Iwata appeared and was fully LEGOed (is that a verb?). Anyway, this was to introduce some details on the upcoming LEGO City Undercover.
The upcoming LEGO title will include over 100 vehicles and will use the Game Pad throughout Chase McCain's story. The gameplay featured here reaffirmed thoughts that the "more kiddy friendly GTA", which is scheduled for release in early 2013, looks like a lot of fun. As the title suggests, players will be able to go undercover via disguises, in order to progress in certain parts of the game. There are also plans for LEGO to release some actual LEGO sets based on the game that will include a code to unlock exclusive vehicles in-game.
Some Pikmin 3 gameplay was then shown off and in high-def, those little guys really look well. Lighting and water effects seem to be of a very high standard. As does fire, which was also seen in the little snippet of gameplay, we saw.
A mini game collection called Game & Wario was up next and like Nintendo Land, looks to utilise the Game Pad in numerous ways. It contains 16 mini games, one of which was; Fruit. Fruit is a game where the person using the Game Pad will play the role of a thief, looking to steal some fruit, whilst other players must try and identify the pesky apple grabber.
As announced at E3, Wii Fit U is coming and we got some info on the next evolution of the series. The game – coming in Q1 of 2013, contains 77 exercise events for you to sweat to – even a dancing one. The pedometer (Fit Meter) was also shown.
Ninja Gaiden 3: Razor's Edge will be getting some new characters, as announced by Team Ninja's Yosuke Hayashi. Ayane and Momiji, who have been in previous Ninja Gaiden games, will be coming in DLC, as will Dead or Alive's Kasumi.
Google Maps is coming next year to the Wii U, via the eShop. You'll be able to view the world in StreetView, through the Game Pad/TV. On the Wii U Panaroma View channel, users will be able to see a 360 degree view of any where on Earth.
In terms of 3DS titles, Luigi's Mansion Dark Moon is out Spring 2013 and the story will focus on Luigi attempting to catch ghosts that have escaped from the lab of Professor E. Gadd. There's a new Brain Age game on the way, too. There wasn't a lot of info on Brain Age: Concentration Training for 3DS, but with Brain Age, you know what you're getting.
Fire Emblem: Awakening on 3DS was probably the biggest thing to come from the show. Nintendo outlined a bit of the insane story through some cutscenes and a character who was said to be Marth. It's coming soon, too – February 4.
Lastly, the free DLC for New Super Mario Bros. 2 will stay as such, until January 31, then gamers will have to pony up some cash to avail of some extra Mario on 3DS. On top of that, more Coin Rush Challenges have also been made available on eShop, today.
Overall, Nintendo fans were probably holding out for some "big announcements" like a new Zelda, but Fire Emblem takes the award today, I think. If you missed it, you can stream the full Nintendo Direct, right now. It's worth it for LEGO Iwata.