Thanks to the titular Engage mechanic, Intelligent Systems' new game is deeper than ever, but these are the Fire Emblem Engage best skills you can add to your characters.
In case you didn't know, when you hit bond level five with any emblem hero / ring, you will unlock the ability to inherit skills from that emblem hero. What this means is that rather than having to keep the ring equipped, you can unlock them to add to three of your character's skill slots, and then give the ring to someone else.
You'll need SP, and lots of them. Go to the ring hall and you can use the inherit skill option. If this hasn't appeared for you yet, you just need to play more of the story chapters to unlock it.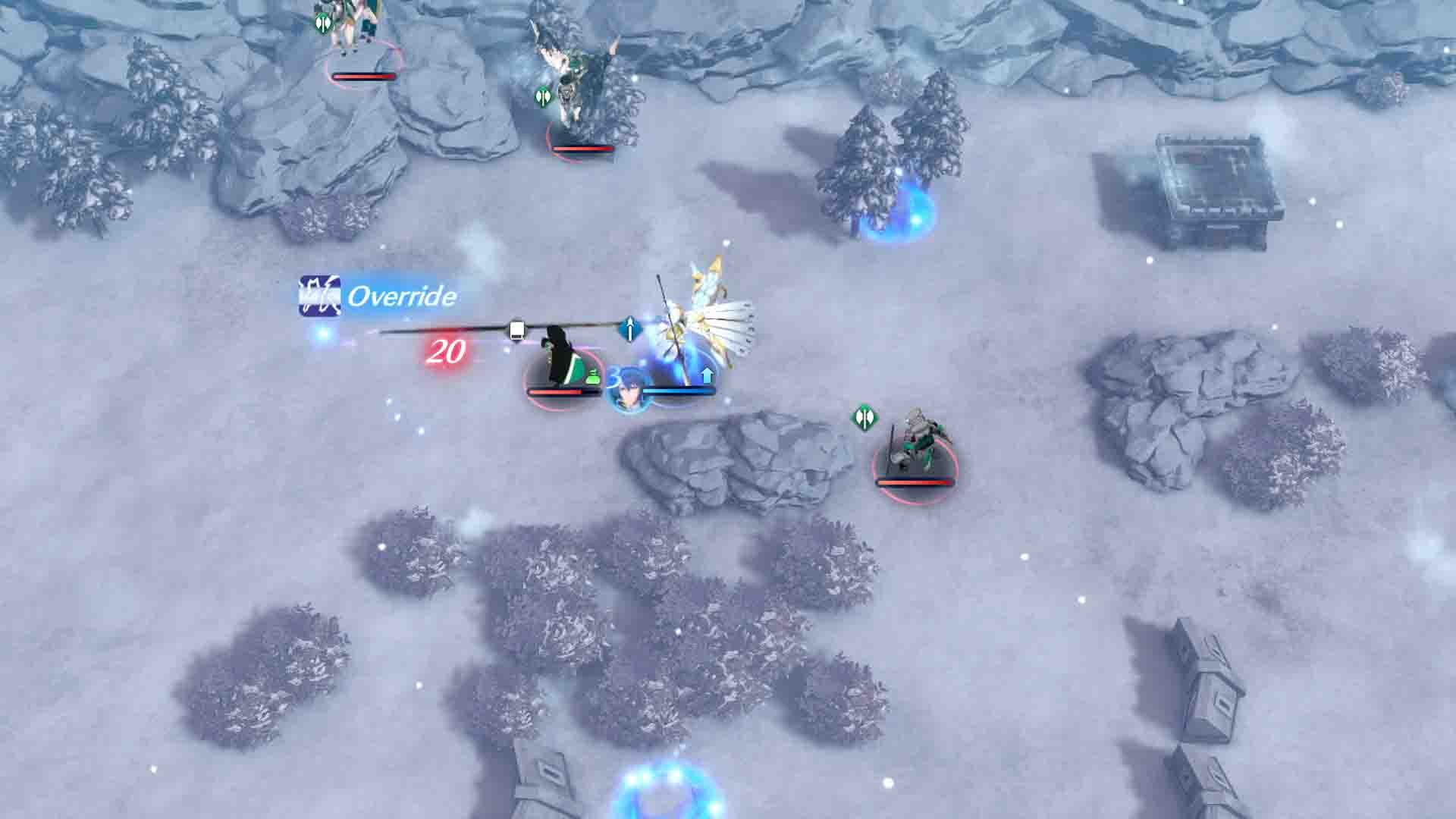 Here you can unlock skills per character, and per engage emblem. They range from 100 to 1000, and even 2000 SP, which will take a long time to unlock, so don't feel the need to rush towards any particular goal. They also stack, so if you unlock a +5 speed, you don't need the +2 and +1 unlocks as well. Save up for the expensive ones!
What skills are best to inherit?
Fire Emblem Engage best skills are difficult to work out on your own, especially without the knowledge of what's coming later. So here's the ones we think you should be targeting, and which emblem ring they're a part of. You can equip these whenever you need to, but the variety means you have something for every type of battle.
Avoid (Marth)
Unyielding (Marth)
Magic +2 (Celica)
Holy Stance (Celica)
Tome Precision (Celica)
Canter (Sigurd)
Hit +10 (Sigurd)
Build +3 (Leif)
Vantage (Leif)
Strength +X (Roy)
Hold Out (Roy)
Alacrity (Lyn)
Speed +3 (Lyn)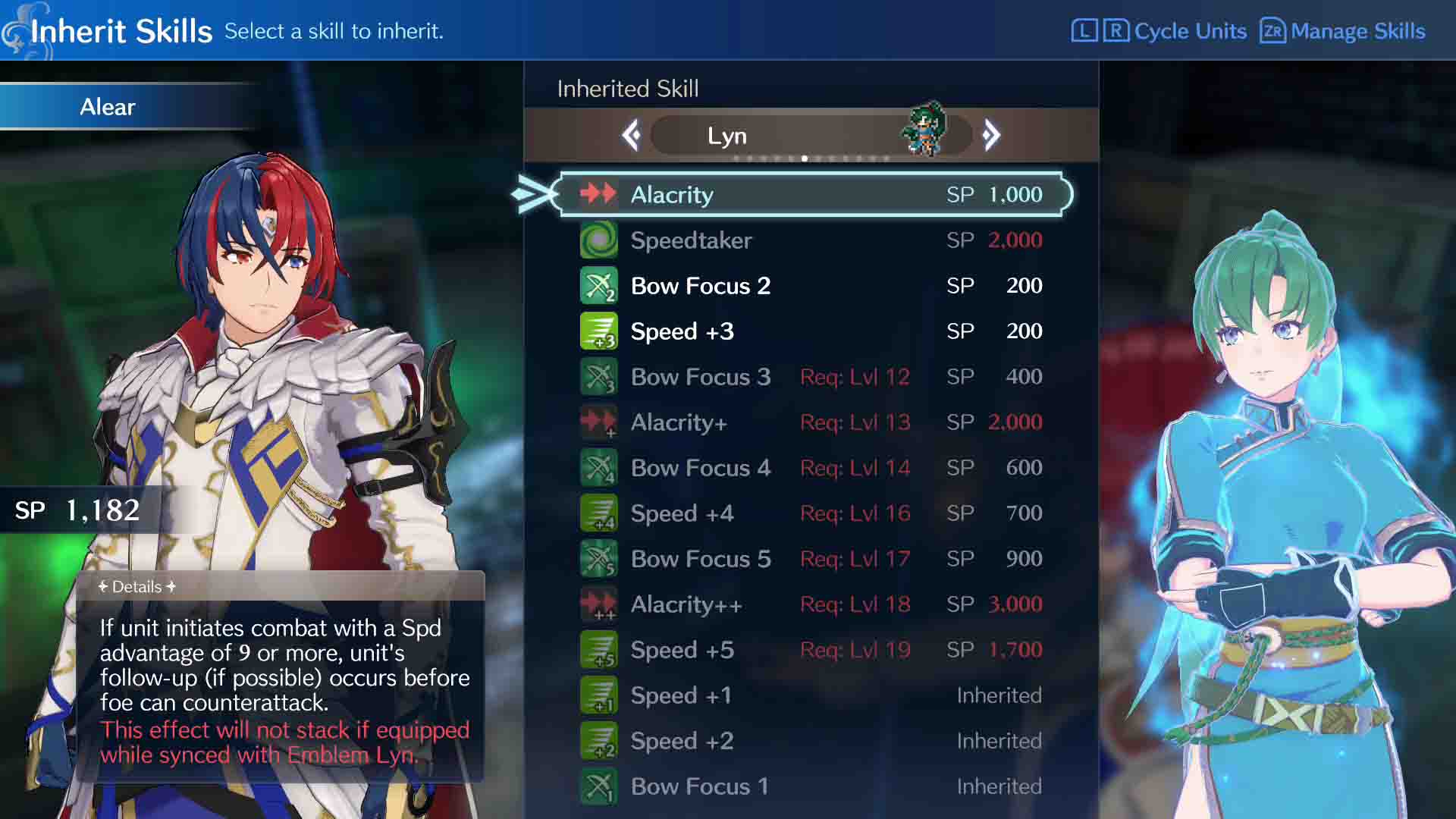 Dodge +20 (Eirika)
Demolish (Ike)
Healing Light (Micaiah)
Silence Ward (Micaiah)
Dual Assist (Lucina)
Dexterity +5 (Lucina)
HP +7 (Corrin)
Quality Time (Corrin)
Divine Pulse (Byleth)
Luck +6 (Byleth)