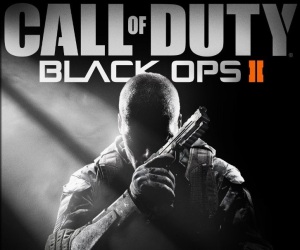 In "news that will shock nobody" this week, Activision's behemoth Call of Duty franchise has taken yet another top spot in the UK Charts, with Black Ops II.
It shouldn't be a surprise that it even pipped Halo 4 to the post this week, because it's a multi-format, huge game. And here's the shocker, it's actually pretty damn good, too. Stay tuned early this week for our review of the title!
The Vita version of Black Ops II (Declassified) enters in 16th place, despite very few reviews available at launch, whilst Medal of Honor: Warfighter continues to slide down, now in 19th place (from 10th). F1 Race Stars didn't make the top 20, instead entering in 26th place, with Sony's Wonderbook: Book of Spells charting just above it, in 25th. Sonic & All Stars Racing Transformed fared even worse, entering in 27th place. Another interesting thing to note is that Forza Motorsport 4 is in the top 20, but the more recently released Forza Horizon, is not, falling to 21st in the charts.
As always, you can click the name of the game to read our review.
TW = This Week
LW = Last Week
UKIE Games Charts©, compiled by GfK Chart-Track