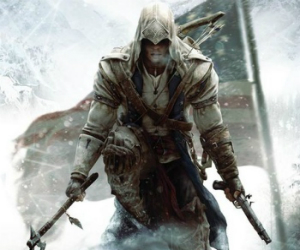 Ubisoft have already been hard at work to get updates on-line for the latest instalment in their massive Assassin's Creed series, and the first downloadable content for the title, which is called The Hidden Secrets Pack, is now available for download by Season Pass holders on the Xbox 360, PlayStation 3, and PC.
GameInformer reported that the new Assassin's Creed III content will then be made available to everyone who has yet to purchase the Season Pass on December 11 – giving those who commit to buy all the DLC in one go a week of exclusivity over other gamers. This excludes Wii U owners however, as Ubisoft have stated that the pack will be coming to Wii U at an undisclosed later date.
The Hidden Secrets Pack will give players three new missions to take part in, which are entitled; the Lost Mayan Ruins, the Ghost of War, and a Dangerous secret. Ubisoft have promised that these missions will give players around an hour of additional gameplay, as well as some new weapons to add to their arsenal. On top of that, there will be two new single player costumes and two new multiplayer characters to play as.
Assassin's Creed III is out now on Xbox 360, PlayStation 3, PC and Wii U.