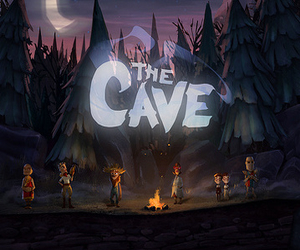 SEGA have released a new trailer for the upcoming co-operative adventure game The Cave, which is being developed by the adventuring dream team of Tim Schafer and Ron Gilbert at Double Fine Games.
The new video takes a quick look at some of the wacky characters who players will be able to take control of during the game, and some of the actions that they can perform. This first video features the Hillbilly, Scientist, Monk, and the Twins, but the SEGA Blog have promised that a second trailer will be forthcoming in the next few weeks which will feature the remaining playable characters, such as the Knight and the Monk.
We had a bit of hands-on time with the game at the Eurogamer Expo and it is shaping up nicely, and look for an upcoming interview on this very site with adventure gaming legend Ron Gilbert himself – coming soon!
See the brand new video below:
The Cave will be released in January 2013 on PC, Wii U, Xbox 360 and PlayStation 3.