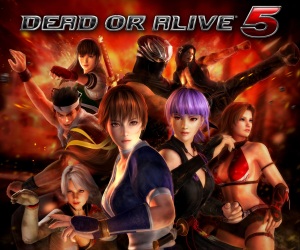 Dead or Alive 5 Plus, the PlayStation Vita version of Tecmo Koei's physics-obsessed (ahem) brawler, is due to hit European stores on March 22nd, with a US release to follow at a later date.
DOA5+ will add a host of new features to the gameplay, including a first-person mode activated by holding the Vita so that the screen is vertical. Various moves within the game will also utilise the touchscreen and rear touch-pad.
There are no screenshots yet, and very little actual info – although according to PushSquare.com, the game's producer Yosuke Hyashi told Famitsu magazine that "the current build we have runs at almost 60 frames per second. We do not want the Vita port be seen by players as being inferior to the console versions, so we want to keep the game's high-quality visuals and have it run silky smooth."
We'll keep you informed as more information becomes available, in the meantime, check out our review of the Dead or Alive 5, here.