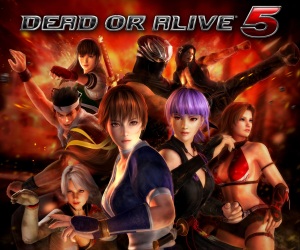 The PlayStation Vita version of Dead or Alive 5 – known as Plus – will shortly be released around the world. The main feature of the title is that it will support cross-platform play between the handheld Vita and the PlayStation 3.
It will also take advantage of the PlayStation store, and its Cloud-based features, touch screen controls have been added to the title and you can even practice your moves in a new mode where the gamer holds their PS Vita in a portrait format. This looks like it will be an interesting take on the already well-established series.
Those who pre-order the new game on PS Vita will also receive a batch of new DLC costumes for their fighters. Much in the same way that those who pre-ordered the Xbox 360 and PlayStation 3 title got some additional costumes, Vita owners can gain access to an extra set of Cheerleader outfits to duke it out in. Perfect attire for fighting, no?
See some screenshots of the pre-order bonus costumes below:
[nggallery id=1356]
Dead or Alive 5 Plus is due for release on March 22 on the PlayStation Vita.