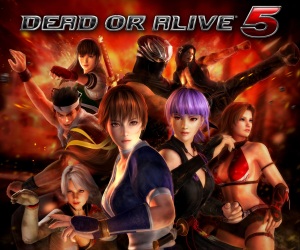 Tecmo and Team Ninja have released new screenshots and details for their upcoming Vita port of Dead or Alive 5.
There's little point denying the success of Tecmo's Dead or Alive franchise, having made its mark as one of the most popular fighting series in history, although at times it's more famous for its "boob physics" and over-the-top sexualisation than its scrapping – which is a shame considering that developers Team Ninja produce a decent, well-balanced and gorgeous-looking brawler with every instalment.
Dead or Alive 5 has proved to be no different, enjoying a good deal of success on the PS3 and Xbox 360 last year. Now Tecmo are bringing it to the PlayStation Vita handheld, along with an array of unique enhancements. The foremost of these is the "Touch Battle" system, which allows you to hold the Vita either vertically or horizontally, and fight from a first-person perspective using jabs and swipes with your finger. You'll be able to chain together combos of up to five hits, and there are multiple moves assigned to the touchscreen (swipe upwards for an uppercut, pinch the screen to execute a hold, etc…). How this will compare to the traditional, button-based combat is yet to be seen, but it seems like a control method more suited to mobile game than a hardcore brawler. Still, at the very least it sounds like an interesting concept.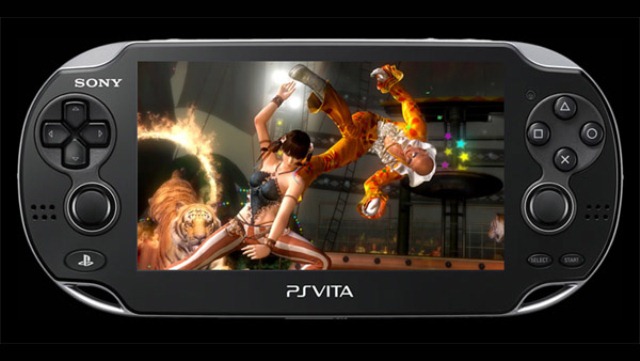 A selection of extra modes will also ship with the DOA5+, including a "Free Training" mode to encourage practice and mastery of the various fighting systems. "Command Training" will allow you to practice each character's unique move-set until you're dishing out punishment like a professional, and the "Combo Challenge" will offer the chance to select each combo individually and spend time perfecting them for use in the arena.
We've got a batch of new screenshots for you to feast your eyes on as we await the upcoming release of Dead or Alive 5 Plus. Check them out below.
[nggallery id=1310]
Dead or Alive 5 Plus will be released on the PlayStation Vita on March 22.