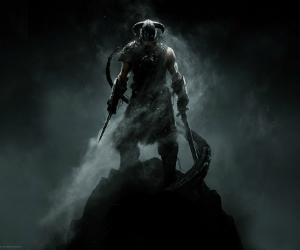 Ok, the fact that the upcoming Dragonborn is coming to PC isn't that big of a surprise, but I'm sure PS3 owners will be delighted to hear that they're gonna get to play it, too. Announced on the Bethesda Blog, the DLC – which is on its way to Xbox 360 tomorrow, will be available in early 2013 on both the PC and PlayStation 3.
Previous Skyrim add-ons, Hearthfire and Dawnguard, have both come to Xbox 360 and PC, but not PS3. Understandably enough, PlayStation owners have been a little disgruntled about that and at this stage, it doesn't seem like they'll ever get to play either Dawnguard, or Hearthfire on their console of choice.
This makes the reveal of Dragonborn on PS3 all the more important. Both Bethesda and Sony were apparently working hard to bring previous DLC releases to the console, but it looks like that ship has sailed, by now. At least this is a reason to throw in your Skyrim disc again, PlayStation 3 owners.
The Elder Scrolls V: Skyrim is available now for Windows PC, Xbox 360 and PlayStation 3