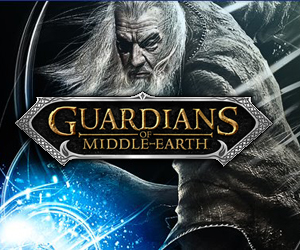 This week sees the release of Monolith's Lord of the Rings flavoured Multiplayer Online Battle Arena game, Guardians of Middle-earth, and we've got the shiny new launch trailer to get you all excited for it.
The game sees the likes of Aragorn, Legolas and Gandalf going toe-to-toe with assorted characters and sub-characters (and sub-sub-characters) from Tolkien's epic trilogy in a series of surprisingly deep battles. We've met most of the line-up through the Battle Profile videos released by Warner Bros. over the last few months, and have recently been shown the ins and outs with their MOBA Mastery series – and in a couple of days you'll get to try it out for yourselves.
In the meantime, check out the launch trailer below.
Guardians of Middle-earth will be released on December 4 on PlayStation 3 (via PlayStation Network), and December 5 on Xbox 360 (via Xbox LIVE).