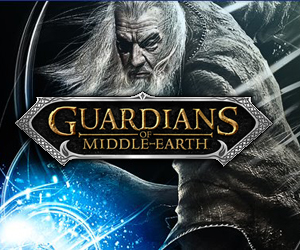 The upcoming Multiplayer Online Battle Arena game – Guardians of Middle Earth – will be released this week. Developers Monolith Productions have been keeping fans posted with a whole host of video content, and have just released their fifth MOBA Mastery trailer.
In this video, the developers take a look at Team Strategy within the game, and how to master it in order to improve your battle tactics – how to choose the best team of Guardians who will work together best and give you the greatest chance of victory. The Lord of The Rings: Guardians of Middle Earth will allow gamers to take control of a host of heroes and villains from the world created by J. R. R. Tolkein, and will be the very first time that a MOBA title has made its way onto home consoles.
See the latest video below:
Guardians of Middle-Earth will be released on December 4 for Xbox LIVE Arcade and the PlayStation Network.